SyncDroid Android Manager is a professional and powerful phone toolbox, which offers an easy and simple solution to backup and restore your Android devices.
SyncDroid Android Manager consists of 2 parts, namely Backup, and Restore. Simply going through these screenshots to learn it.
My Device
Backup and restore contacts, SMS, music, video, photos, call logs and more.
SyncDroid for PC
SyncDroid Interface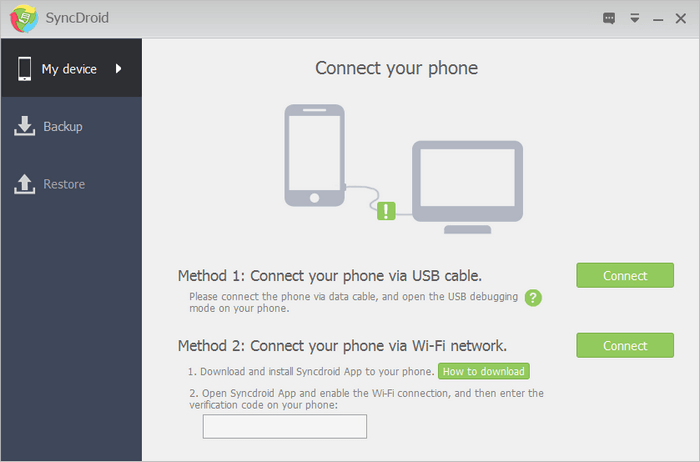 Connect Phone via USB Cable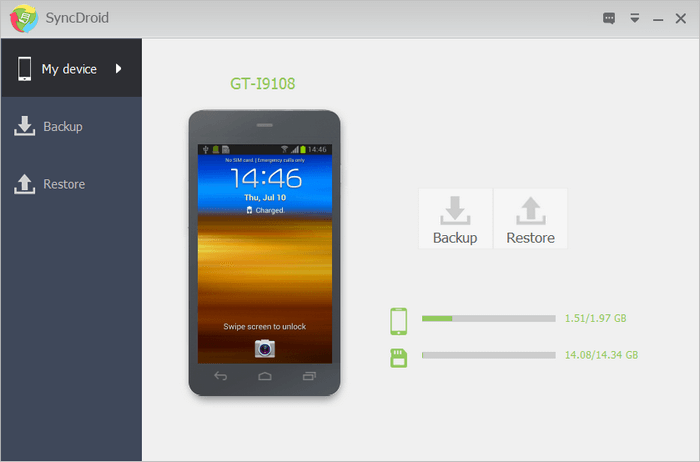 Install SyncDroid App to Phone and Connect via Wi-Fi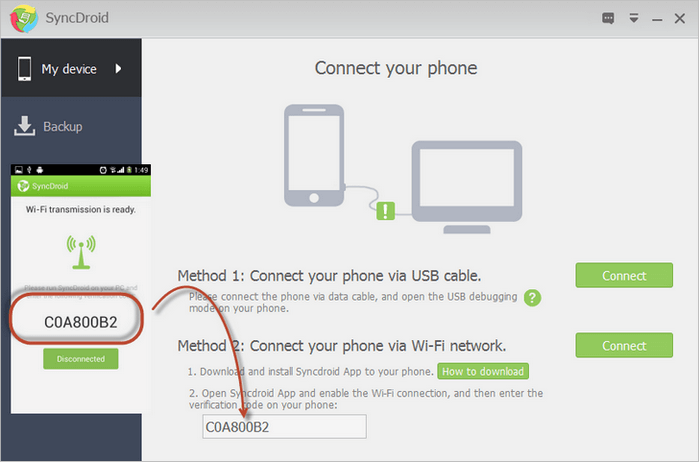 Connect Phone via Wi-Fi
Backup Interface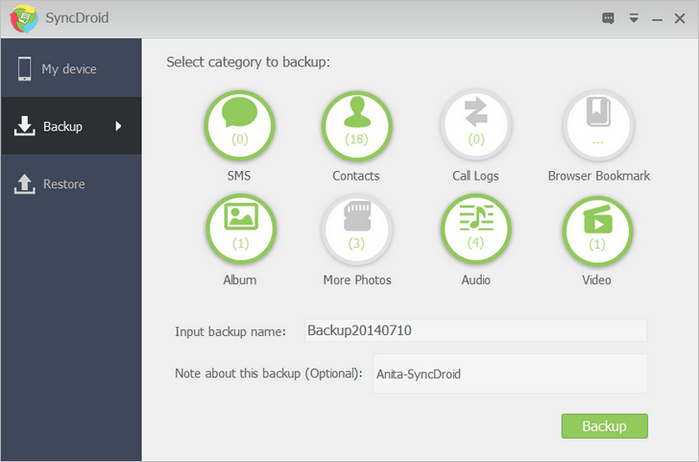 Backup Files from Android Device to Computer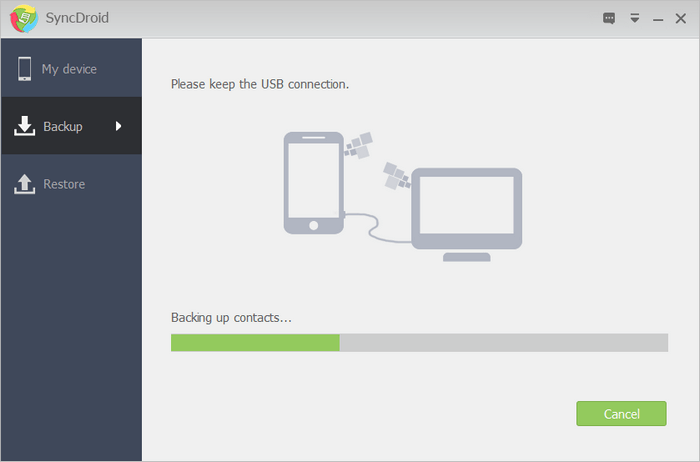 Restore Interface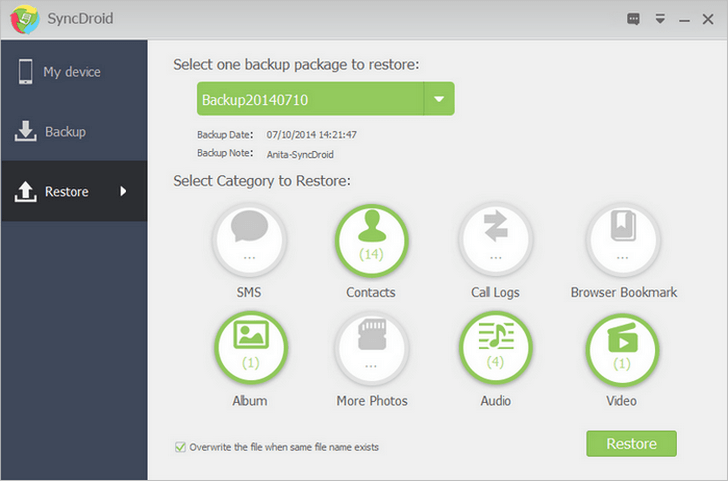 Restore Android from Backup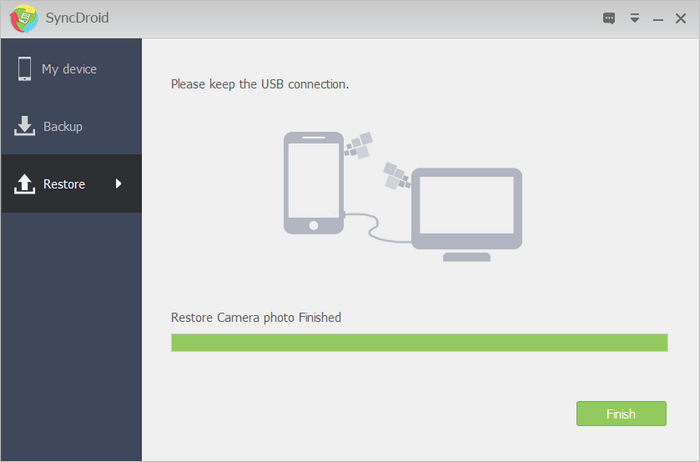 SyncDroid for Android
Connect Phone to PC via Wi-Fi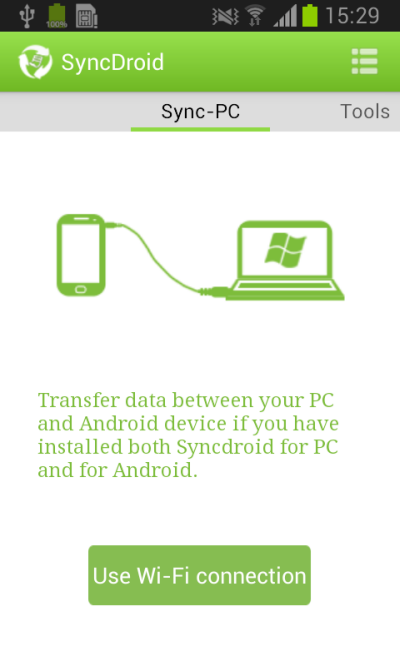 SyncDroid for Android Tools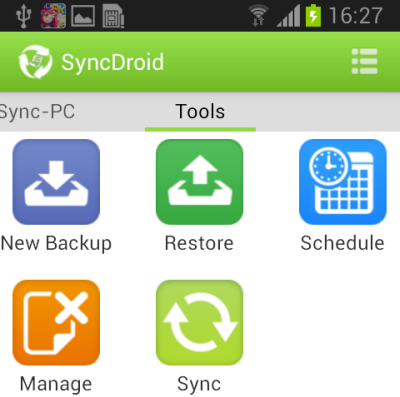 Create New Android Backup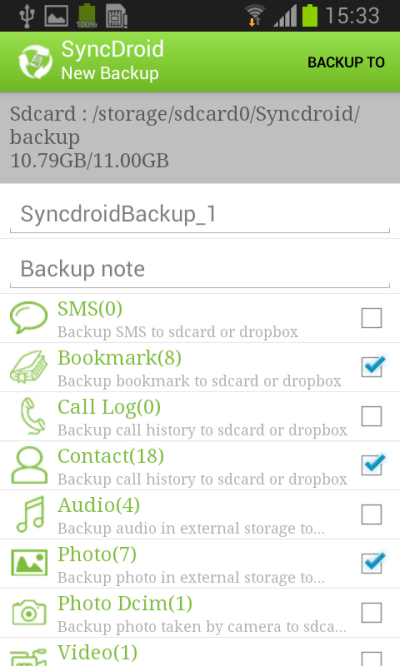 Restore Android Phone from Backup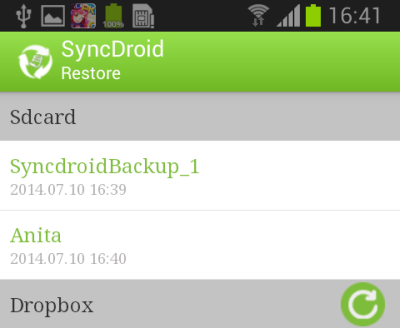 Android Backup Schedule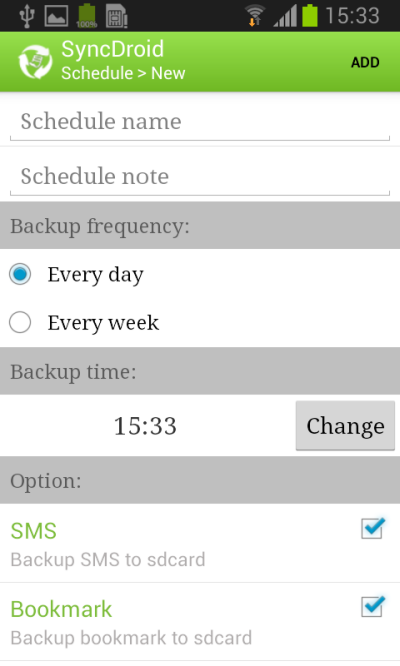 Sync Android to Repository